Regularly updated article for new pictures about Russian grammar. Many useful pictures for easy understanding Russian grammar.
Adjectives full form vs short form
Adjectives - Прилагательные Simple Comparative Простая сравнительная степень
Adverb - Наречие +
Irregular Verbs Aspects Formation
Nouns, Prepositional case, Masculine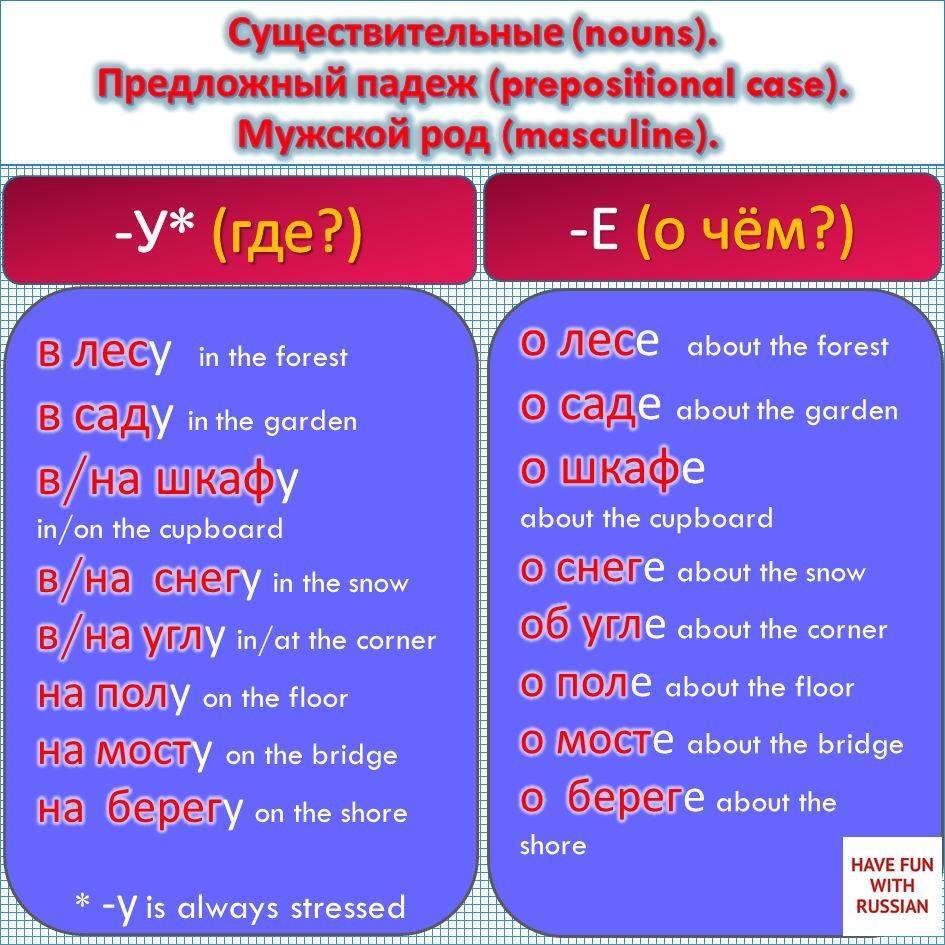 Prepositions, Предлоги: ЗА + ...
Russian Grammar in Pictures. Part 2.->>>
Be with us:
FB Russian-English group - Facebook group for learning Russian with Russians.
Subscribe to best materials for easy and fast learning Russian: