1. FB group for learning, practicing Russian with native Russians.
It's a very friendly group with more than 30 000 members.
Join group: https://www.facebook.com/groups/learningrussian/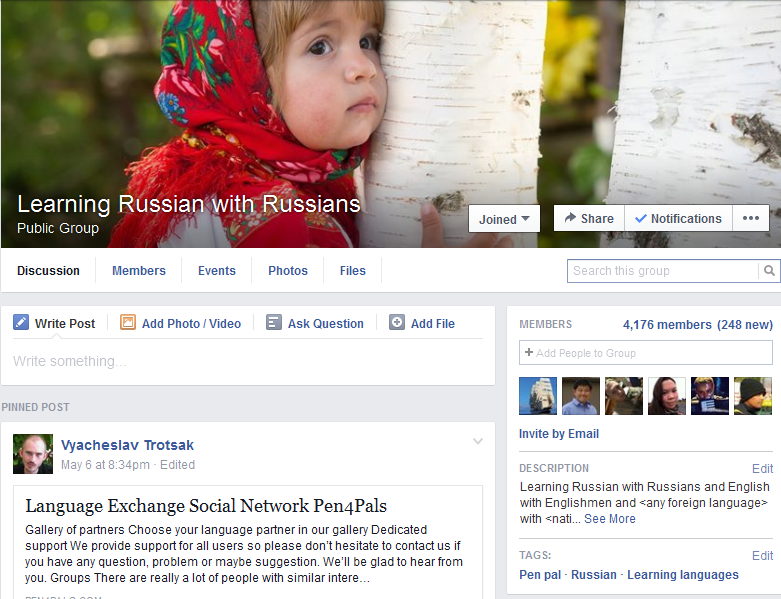 2. Google plus community "Learning Russian with Russians" for learning Russian with Russians.
Community is not very big - more than 10000 members, but folks are very warm and help you learning Russian with joy, For join to community you have have google account. How to get it:https://accounts.google.com/SignUp. Group is consists many interesting topic about Russia, Russian people, Russian culture.
Join to community -- - - >> "Learning Russian with Russians".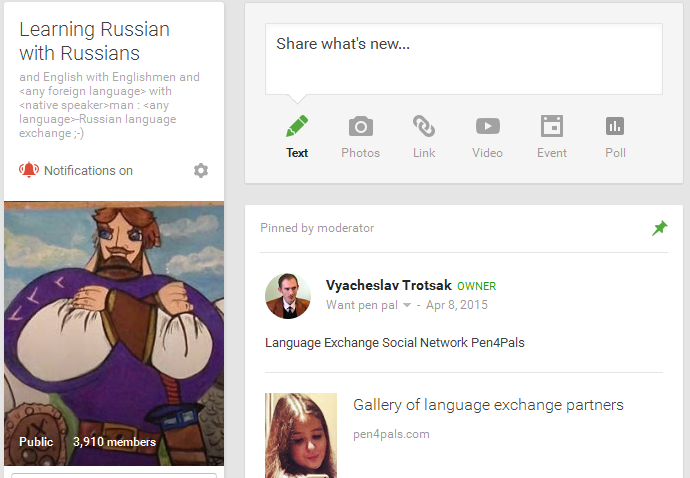 Group for learning Russian at Russian social network VKontakte more than 10 000 members. Many, many Russians are desired to free learning Russian with you.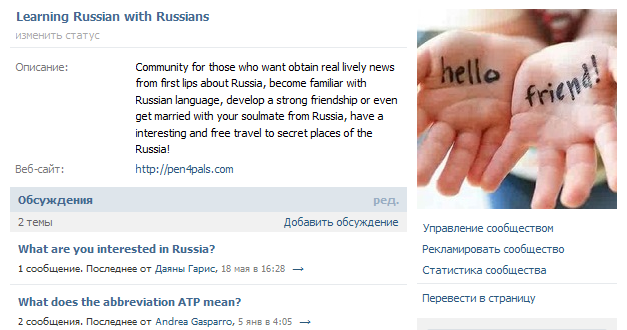 4.
Linkedin English-Russian Penpals group
The mission of Linkedin Russian-English pen pal group is the development of international friendship, email correspondence, face to face talking and cultural, language exchange (including free learn russian for foreign) between penapls of different countries (Russia, USA, Australia,Germany,Canada, Europe, Asia and etc), and to destroy the bounds of misunderstanding and discrimination between them. Correspondence with Russian pen pal is an amazing travel to another world, culture, nation, intimate world of your e-pals.
Good luck!