Asking, Requesting and Poising Questions
Asking, Requesting and Poising Questions
In a nutshell, remember that задавать/задать is used when you want to say that you have a question to ask. Use спрашивать/спросить to ask that question, remembering the proper rules as explained in the Bitesize graphic. And use просить/попросить to either request something from someone (an object), or to request someone to do something (an action). These three verb pairs will be our next Words of the Week in which we will provide the complete conjugation along with some additional sentence examples.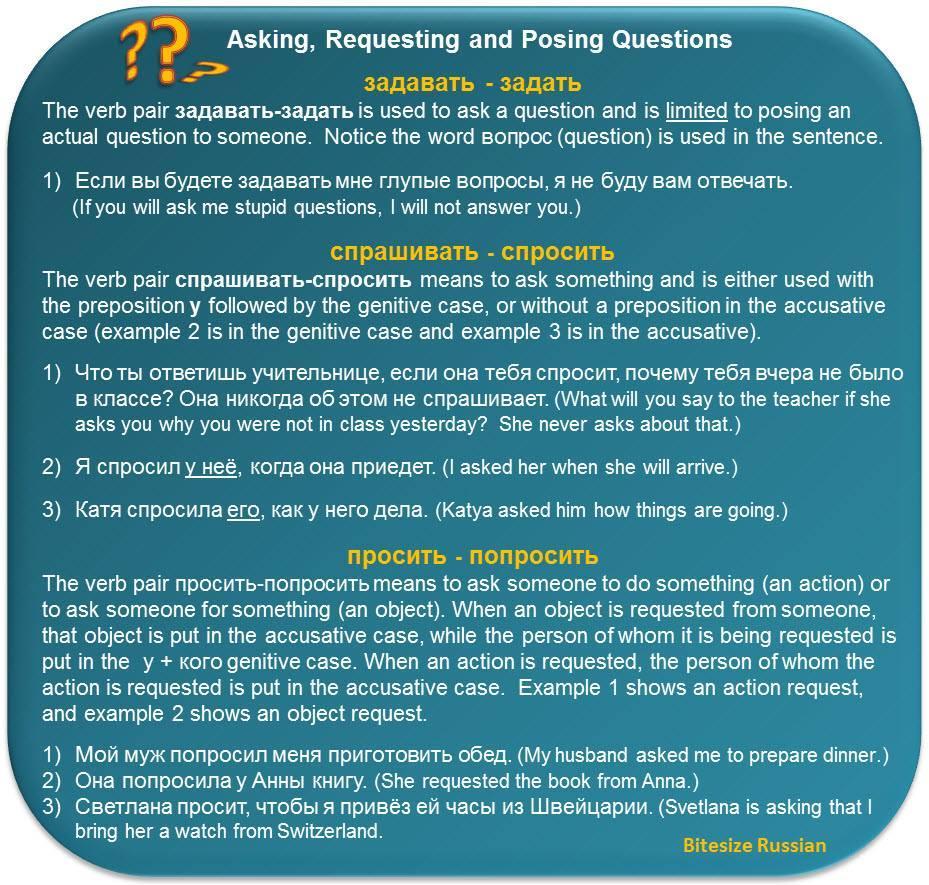 If this site was useful for you  please, support the creator of Pen4Pals: 
https://www.paypal.me/VyacheslavTrotsak
яндекс: https://money.yandex.ru/to/41001238644586
bitcoin: 1CEaQkmwM4bbKD58kmgHcJhJhFUrvhFkoe
God loves a cheerful giver!